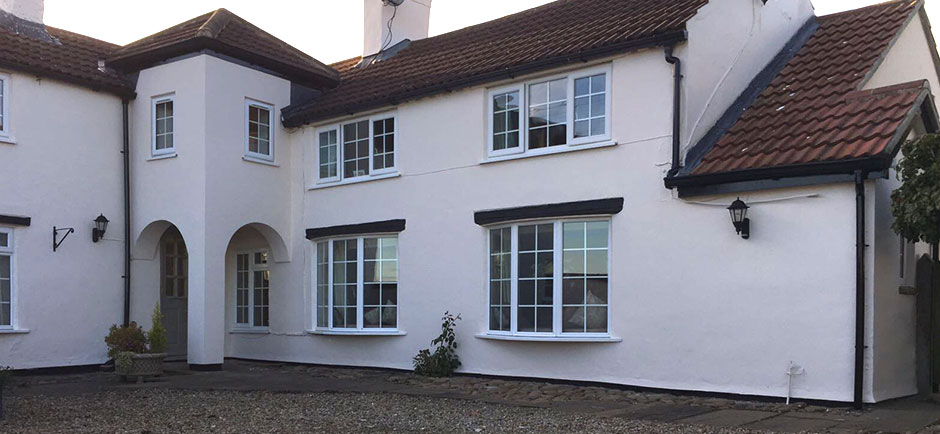 Enhance the kerb appeal of your property with external painting and decorating services that will ensure your home, business or public space makes a lasting impression.
At Bailey & Medd Decorators, we believe that appearances count, which is why we apply the same attention to detail when embarking on exterior projects as we do for interiors. From gateways to windowpanes, we'll give your property the makeover it deserves.
Experts in External Decorating
The condition of your doors, windows, gates and guttering can make a big difference to the overall impact of your exterior. A smart, tidy façade speaks volumes about what lies within; that's why we work closely with our clients to determine how their property should look.
Our experienced decorators will visit your property, inspect your exterior, and advise on where improvements can be made to fascias, soffits, gates and more. We can even support you with masonry, or work alongside other contractors.
Specialist Exterior Painting
We know that the devil is in the detail, especially for the renovation of period properties. With over thirty years in the industry, nothing fazes our team; whether you're restoring original sash windows or applying gilding to gates, we will ensure that the final results are in-keeping with the era of your build.
Having worked on numerous stately homes, our specialist painters and decorators have gained a sterling reputation for our faithful restoration work. So you can rely on us to deliver tasteful results using traditional techniques and resources.
Whatever your needs, we offer a totally bespoke service. Our painting and decorating can be tailored to your taste and budget; we'll help you select colours and develop a robust plan for your external redecoration.
Bailey & Medd Decorators
Ogden of Harrogate approached Joel and Richard to install some beautiful bespoke-made wallpaper in our York shop, and to select Farrow & Ball paint of a suitable tone to complement it.  The work was carried [...]
How can we help!
For more information about our exterior decorating services, get in touch with our team today.