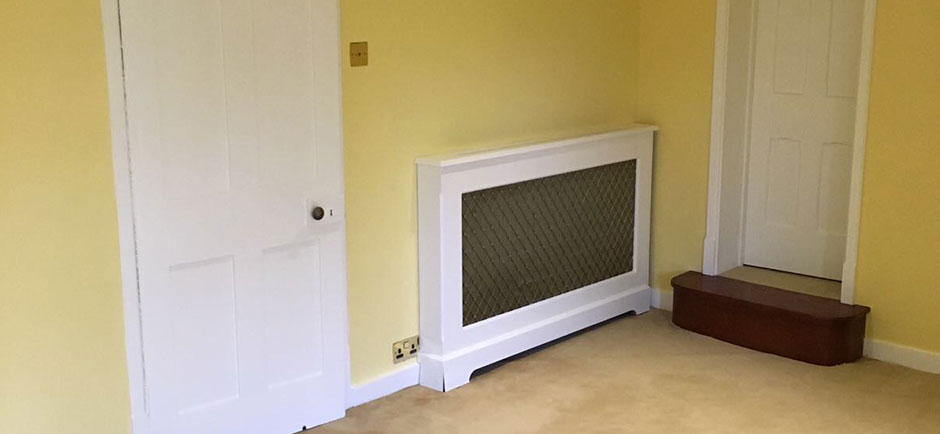 There's much more to painting than a few strokes of a brush. To get the results you seek, it pays to work with a team of professional painters and decorators who can ensure that your interiors look beautiful from floor to ceiling. And you won't find a team more passionate about painting than Bailey & Medd.
We offer tailored painting solutions for our domestic and commercial clients, combining our years of expertise with the best tools and paints to deliver paintwork to the highest industry standards.
Passionate About Paintwork
When it comes to painting, we're completely committed to quality. From preparation, to decorating, to aftercare and cleaning, we take a thorough approach to every project. Our decorators conduct paintwork using refined methods that leave behind a perfect finish.
We offer an attentive, punctual, and unobtrusive service that minimises disruption to your family or business. To this end, we're happy to conduct work out of office hours, reducing downtime in busy environments.
Experts In Design
When you choose Bailey & Medd for your painting needs, you'll benefit from our unrivalled expertise, knowledge and service as well as our meticulous technique. After thirty years working in the industry, we've developed a real sixth sense for design work.
Our experience has given us invaluable insights into what works and what doesn't. Whether it's oil-based paint for exteriors or scrubbable paint for kitchens, we know the right paints for the job – ensuring you always receive the best possible results.
We can also source particular paints for you from the likes of Farrow & Ball and Little Greene, producing a smooth and consistent tonal effect that blends in seamlessly with the surrounding décor.
Bailey & Medd Decorators
Ogden of Harrogate approached Joel and Richard to install some beautiful bespoke-made wallpaper in our York shop, and to select Farrow & Ball paint of a suitable tone to complement it.  The work was carried [...]
View our Gallery to see our team in action. Like the way we work?